Jacob Herman, Ph.D., 2016
Research Interests
I am broadly interested in the evolutionary implications of developmental plasticity. In particular, I have been studying transgenerational plasticity, a phenomenon that occurs when environments experienced by parents (or even more remote generations) influence the phenotypes of offspring, without changing the DNA sequence.  There is a growing body of research in both plants and animals that suggests that transgenerational plasticity can have important ecological and evolutionary impacts, including influences on response to selection and population persistence in stressful environments.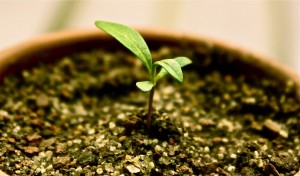 My initial doctoral research focused on adaptive seedling responses to grandparental and parental drought stress in the widespread, introduced plant Polygonum persicaria (= Persicaria maculosa).  We found that functionally appropriate responses to drought stress persist across at least two generations in this species.  These adaptive effects enhanced the growth and survival of 'grandchild' seedling offspring grown in drought conditions.  I am currently using methylation-sensitive AFLPs to investigate DNA methylation as a potential mechanism of adaptive transgenerational response to stress in P. persicaria.
Dropkin Postdoctoral Fellowship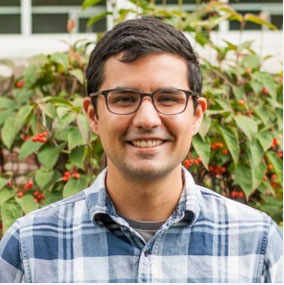 "PhD candidate in biology Jacob Herman received a V. Dropkin Postdoctoral Fellowship to research the epigenetics of plant response to pathogen infection at the University of Chicago's Department of Ecology and Evolution.
The V. Dropkin fellowship funds a postdoctoral researcher for up to four years to study the ecology and evolution of plant-pathogen interactions."
Read the full article here.
Publications
Herman JJ, Spencer HG, Donohue K, Sultan SE (2014) How stable 'should' epigenetic modifications be? Insights from adaptive plasticity and bet hedging. Evolution 68: 632-643.
Herman, J.J., S.E. Sultan, T. Horgan-Kobelski, and C. Riggs (2012).  Adaptive transgenerational plasticity in an annual plant: Grandparental and parental drought stress enhance seedling performance in dry soil.  Integrative and Comparative Biology.  52: 31-42. doi:10.1093/icb/ics041.
Herman, J.J. and S.E. Sultan (2011).  Adaptive transgenerational plasticity in plants:  case studies, mechanisms, and implications for natural populations.  Frontiers in Plant Genetics and Genomics 2:102. doi: 10.3389/fpls.2011.00102.
Contact